I am a Creative Technologist, driven by technical innovation that promotes social, sustainable, and environmental value. I have designed interfaces and experiences for over a decade that have impacted millions of users worldwide throughout the entire product life-cycle – from research, concept, prototype, testing, implementation to deployment. Outside of the office, projects I've created have shown up in places like the NYTimes, TechCrunch to Make: Magazine.
Maker. Trail runner. Bike Rider. Boat Sailor. Beer brewer. Environmentalist. Urban gardener. Map lover. Carbon neutrality chaser. Slow food/city enthusiast. Email me at: hello [at] michaelmassie [dot] com
23 May 2019
Object Association Card Game
This week we piloted our Object Association Card Game with the Girls Who Code of Shorewood High School last night. We had 4 games going 3 of which were students. The students provided tons of great feedback and they generally seemed to enjoy the game. Excited that this little side project is growing up and providing a fun way to learn that overcomes assumptions like easy access to a computer and the internet.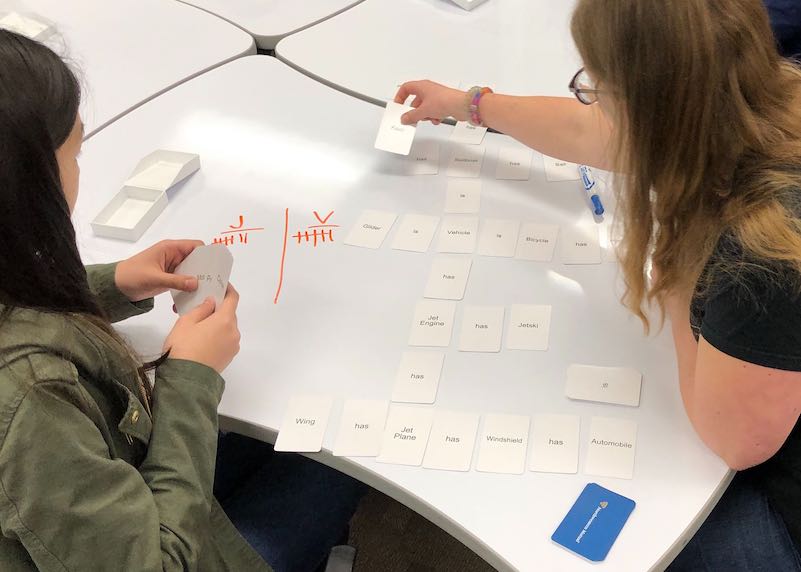 tags: stem